Join us in Portugal 2021 for the beanddo summer retreat
Empower your Inner Architect™
Discover how to create new possibilities in your relationships, work, family and community. 
When? June 5 - 12, 2021
Where? The Silver Coast, Nazaré, Portugal.
If you are thinking about what the new normal could be like why not design and build it for yourself.
Join us in 2021 for 'You Are The Architect'. An amazing yoga, meditation and creativity retreat on Portugal's Silver Coast.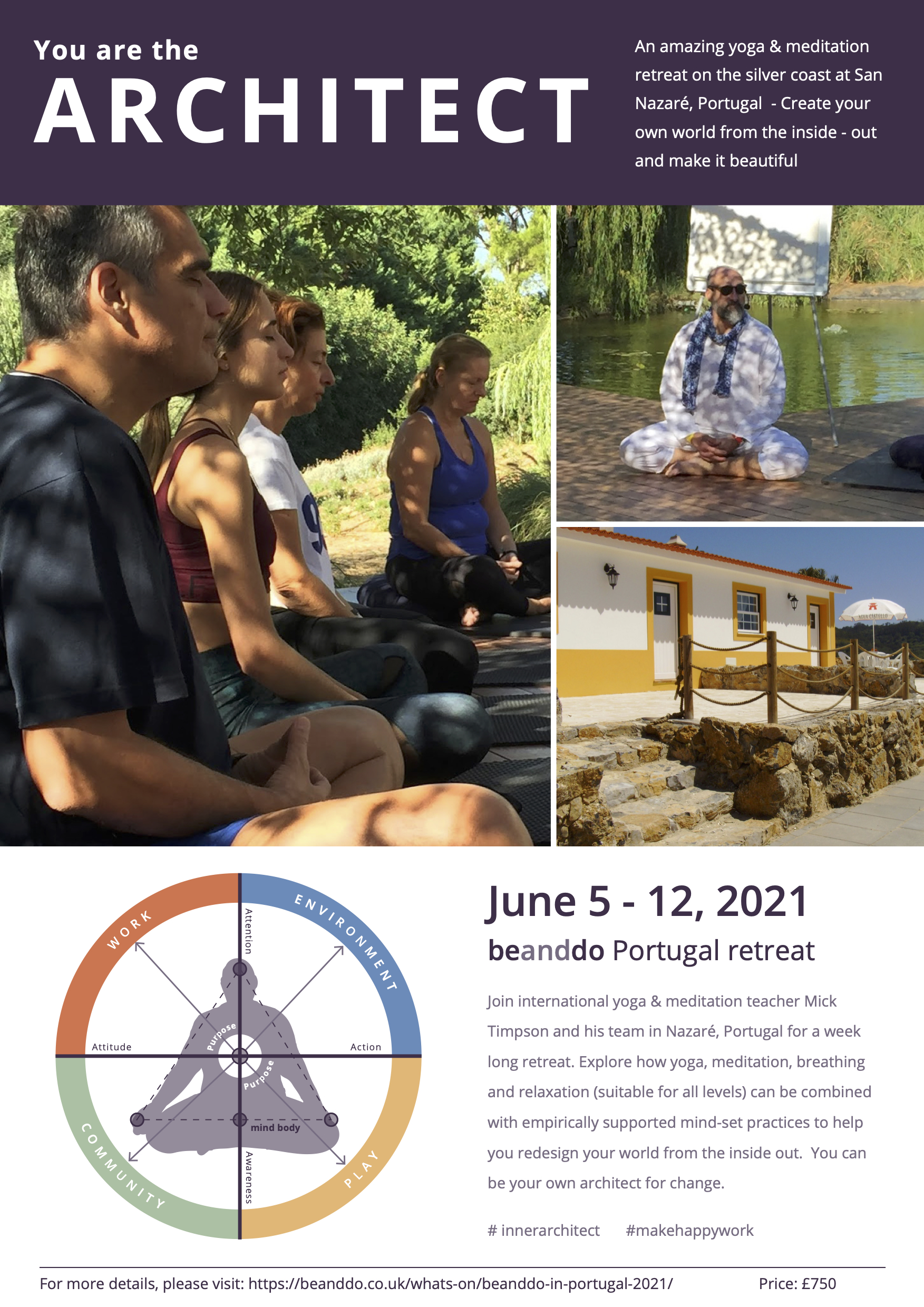 This idyllic setting, steeped in nature, is where you will be staying on our beanddo retreat. We will have the whole Quinta Cabeco da Moita retreat site to ourselves. Join us on this relaxing break away to connect in, recharge and discover that beautiful place of calm and tranquillity within.
The retreat includes beanddo Modern Meditation, physical yoga, breathing and relaxation (suitable for all levels) combined with established and empirically supported mind-set practices and exercises to promote, direct and enhance your innate emotional and creative intelligence in order to help "Make Happy Work".
Cost: £750.00 / person
(Price held from this year to 2021)
Read more here:
https://buff.ly/2PlcFOk