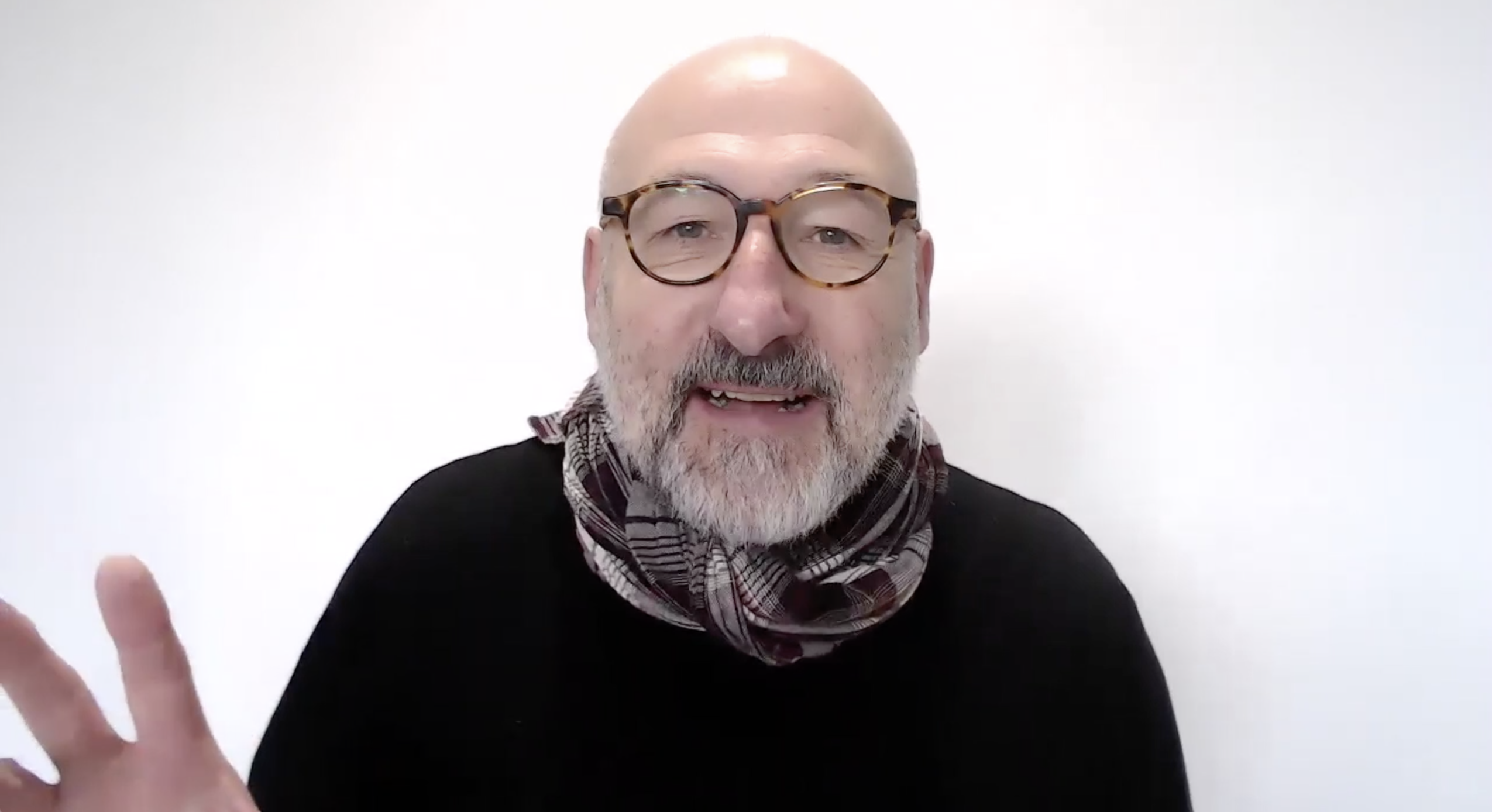 Everything you need to know to start your own meditation practice at home
Do you want to learn how to meditate? Do you want to feel more confident with and connected to your meditation practice?
Learn Modern Meditation at your own pace with beanddo founder Mick Timpson and meditation trainer Briony Gunson
Welcome
Watch the welcome video below from Mick and Briony at beanddo - your course hosts and meditation specialists.
The beanddo approach to meditation is simple and highly effective.It is a technique that's been developed over 25 years by Mick Timpson. There are no bells, no mantras, no difficult breathing techniques or challenging postures to master.
This is Modern Meditation. A life-changing 5,000 year old practice brought right up to date for the 21st Century.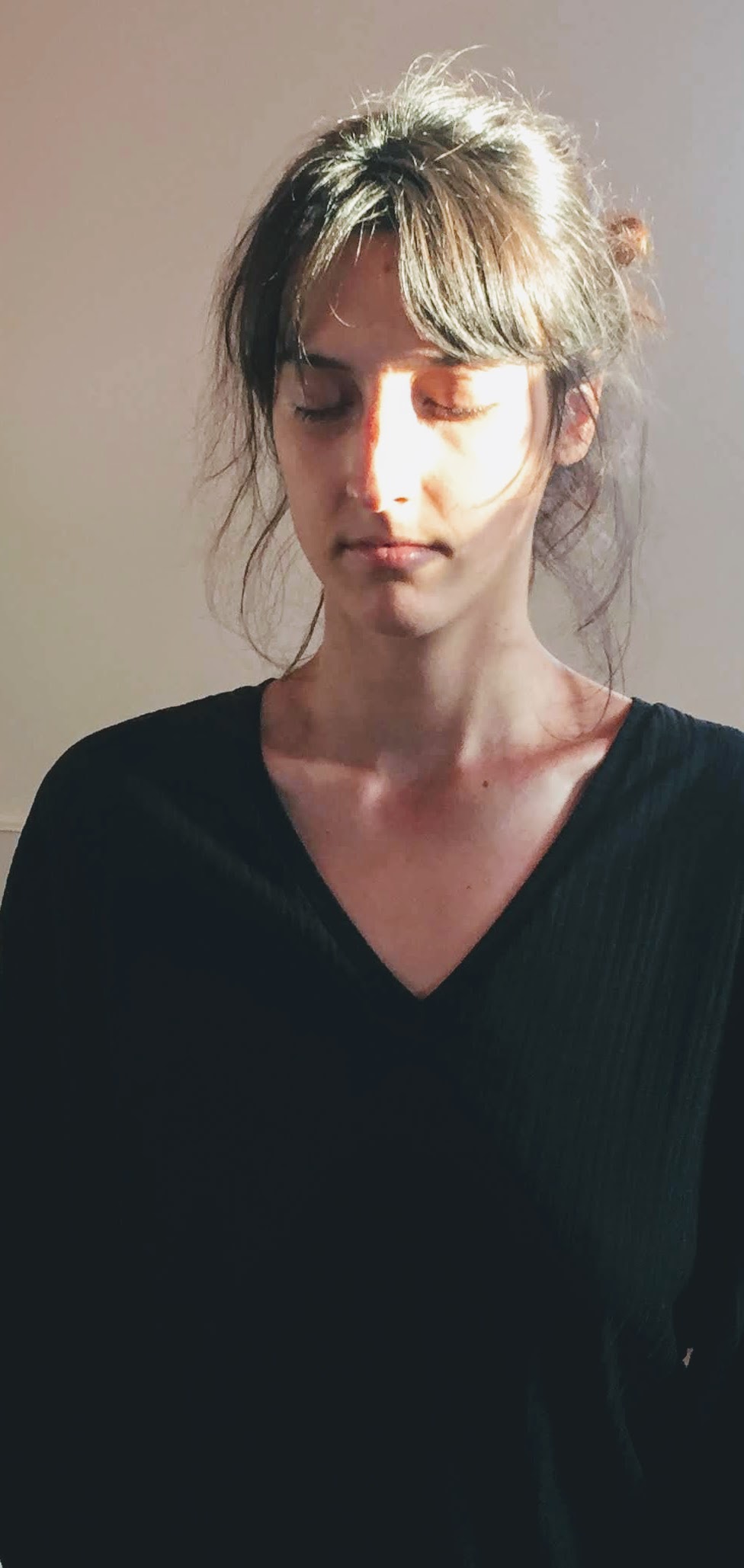 Why is meditation important?
Science is now catching up and confirming what yogis have known for thousands of years: a consistent daily meditation practice is one of the most important gifts you can give to yourself, others and your community.
This unique introduction to Modern Meditation course will help you learn how to meditate. Meditation is a powerful way to reduce stress and anxiety, whilst also building resilience, creativity and wellbeing. 
What will you learn?
This simple, easy to follow, online course features beanddo Founder Mick Timpson and meditation teacher Briony Gunson. This type of meditation has been crafted over 25 years by Mick Timpson and beanddo have successfully taught thousands of people these methods. The main objective of the course is to introduce you to a simple meditation that you can use and build up in your own time.
The course will point you towards:
Developing a consistent DAILY PRACTICE of meditation. Learn the fundamentals of how to practice meditation with these simple techniques.
Experiencing three different MEDITATION TECHNIQUES. This is so you experience a variety of meditation and then can choose the meditation technique that best suits you.
Deepening your understanding of the BENEFITS OF MEDITATION, to support an open mind that's receptive towards meditation practice. We want to enjoy the process as well as the result.
Knowing how STRENGTHEN your practice and enhance your POWER OF FOCUS.
How to APPLY THE SKILLS DEVELOPED AND STRENGTHENED IN MEDITATION into your daily life
BROADEN your knowledge on meditation practice, so you understand what you are doing.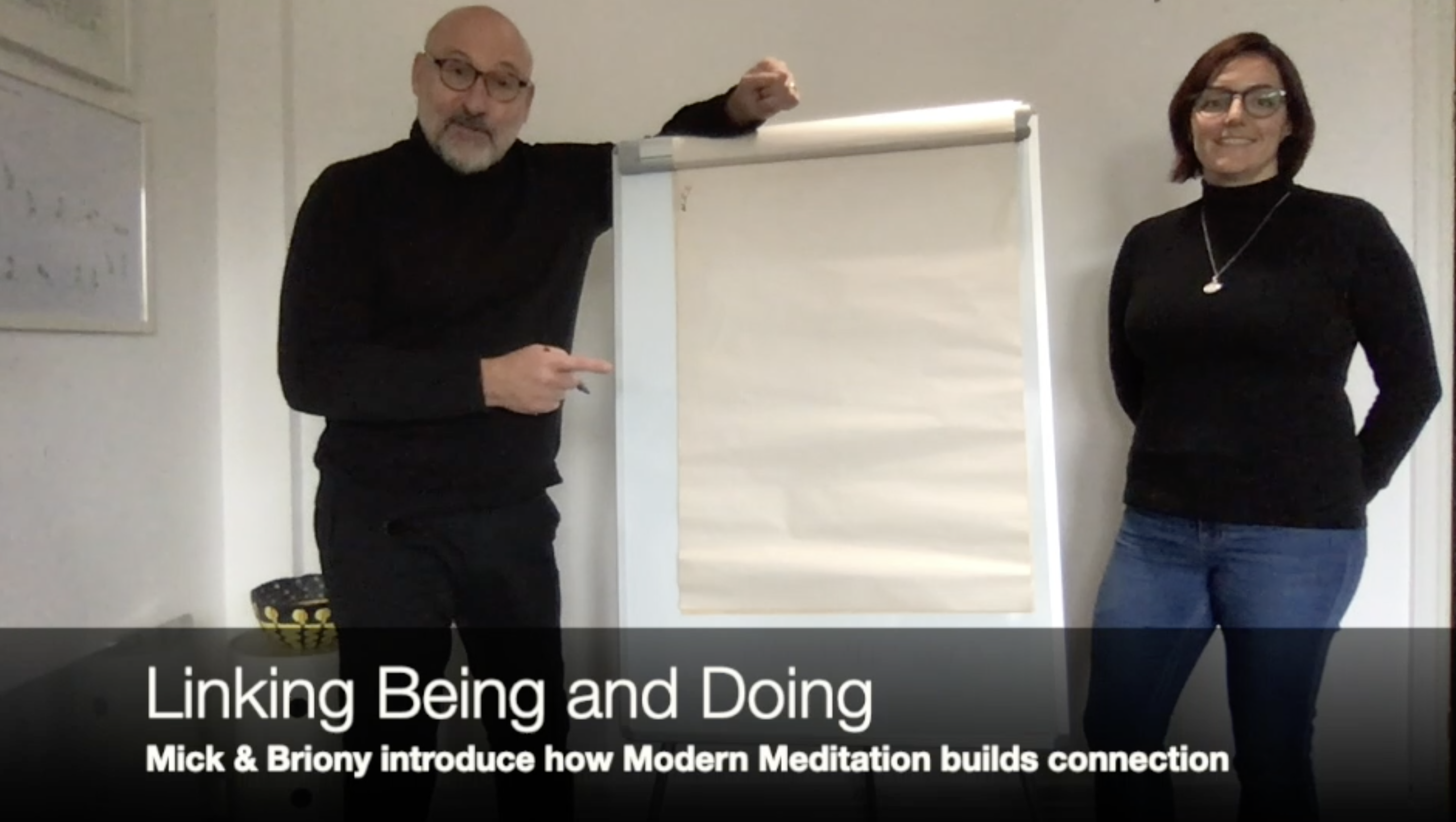 Course overview
Over this course Mick and Briony will introduce you to some of the fundamental basics of modern meditation. The course will look at how to build a relaxing mind-body connection essential for building a deeper awareness and focus ready for meditation practice. From there, Mick will introduce three core meditation techniques, firstly noticing the body, then using the body breathing and finally the body sensing. Briony will be guided by Mick and then sharing her experiences of the meditation, to give you an understanding of what the experiences can be like. The course will then conclude with FAQs and information on how to continue and develop your practice and make it part of your everyday life.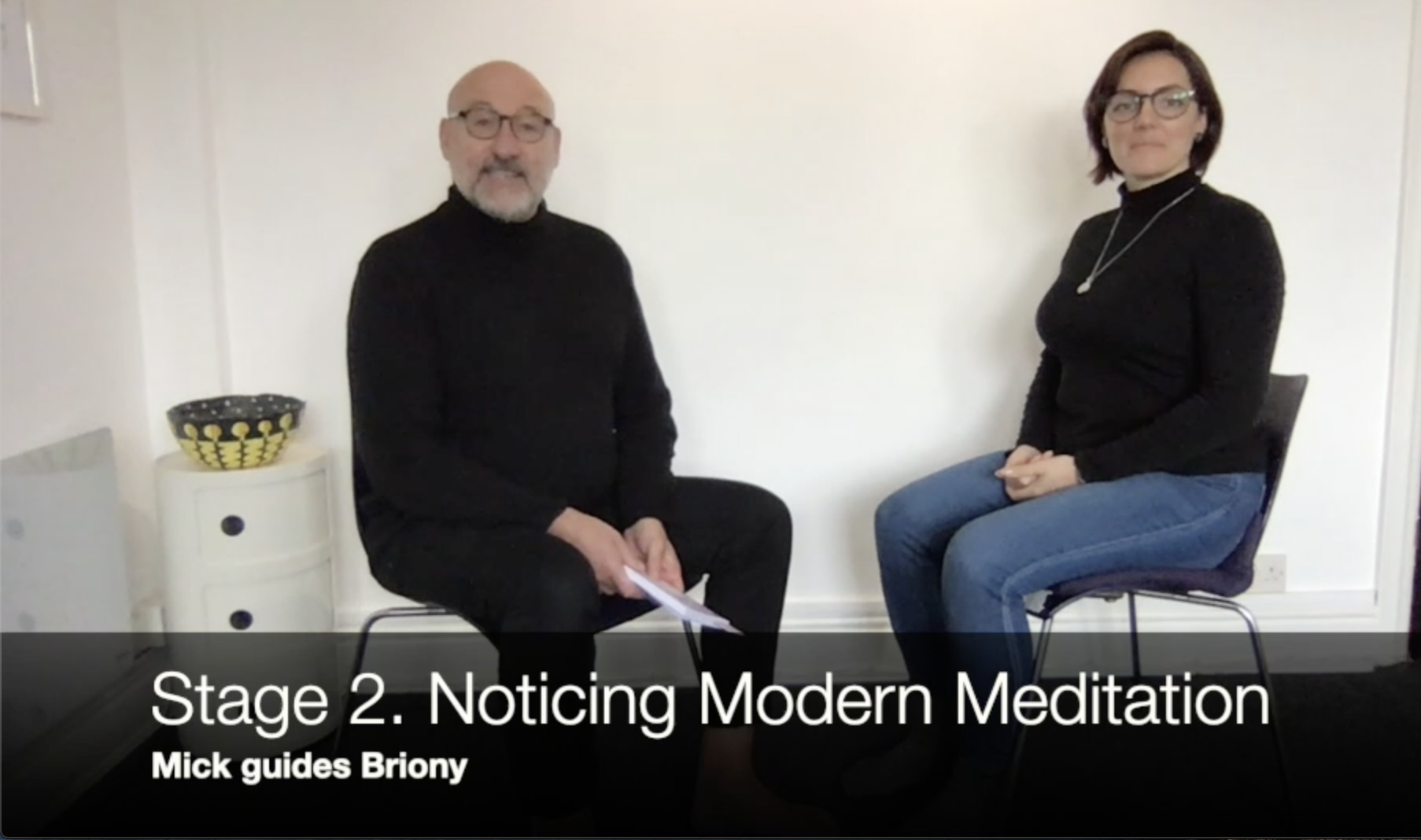 The contents include
Over 2 hours of in-depth teaching around Modern Meditation. There are videos on science and theory as well different techniques that will build you towards an effective personal practice. There are also 5 guided audio meditations you can download to keep.
You can also join Briony and Mick as they share personal insights and practice tips that have grown out of their own practice, teaching and study.
Course structure
There are five parts to the course. Each stage is designed to help you shape and develop your own simple practice and insight into what meditation is, how it works and how to do it. The final stage introduces you to how you can incorporate your new meditation practice into your everyday world.
What are the requirements?
No experience is necessary and there are no requirements for taking this course. Anyone, regardless of age, gender, knowledge or belief system, can explore this course. An open mind that is receptive to learning is all that's needed. There is no religion or spiritual movement connected to this type of meditation.
---
I have anxiety or an underlying mental health condition - is meditation suitable for me?
If you have any challenges with your mental health, you are welcome to get in touch with beanddo if you have any questions before you sign up to the course. Our work is of a therapeutic nature - and both of your teachers Mick and Briony have experienced very positive benefits from meditation with regards to their mental health. However, it must be made clear that we are not trained mental health professionals. We can sign post you towards different organisations, if needed. You are most welcome to get in touch before you start the course should you have any questions or concerns about the suitability of this course based on your needs.
---
Requirements
There are no prerequisites. You don't have to know anything meditation, let alone practice it. If you have a body breathes and mind that senses nothing else is required. You can start right here, right now. In fact that is the whole point of modern meditation. While undertaking the course you will need a place where you will not be disturbed, a good chair with a back rest and some good headphones.
Read more:
We will be developing more online courses, so let us know if you'd like to be notified when more courses go live: [email protected]
Follow us on social:
https://twitter.com/beanddonow
https://www.instagram.com/beanddonow/
https://www.facebook.com/beanddonow