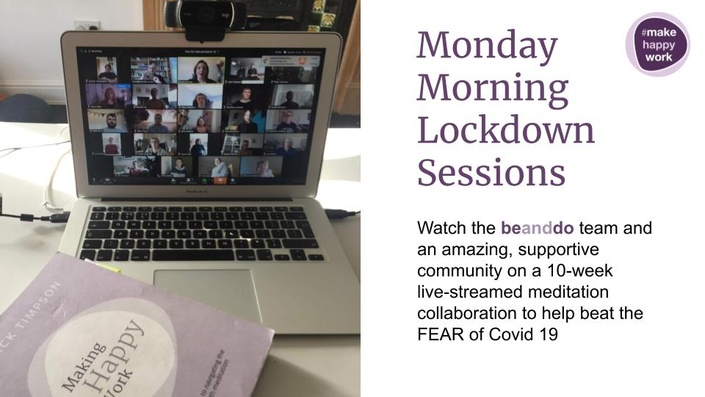 Monday Modern Meditation to help beat the fear
Free weekly Modern Meditation for Tough Times
Welcome to your free Monday Modern Meditation
During the Covid 19 pandemic we are pleased to be offering a little help and support. For the next 10 weeks starting
Monday 30 March
9.00am (London) we will be hosting
FREE 'Live' online Modern Meditation
sessions. We are all finding it hard but we know now that Modern Meditation is a powerful way to connect to yourself and find peace, calm and clarity of mind.
Note: If you are unable to join us at 9.00am each Monday don't worry. You can watch a recording of each session on the relevant day page at your convenience.
STAY SAFE | STAY CALM | STAY CONNECTED

---
Your Instructor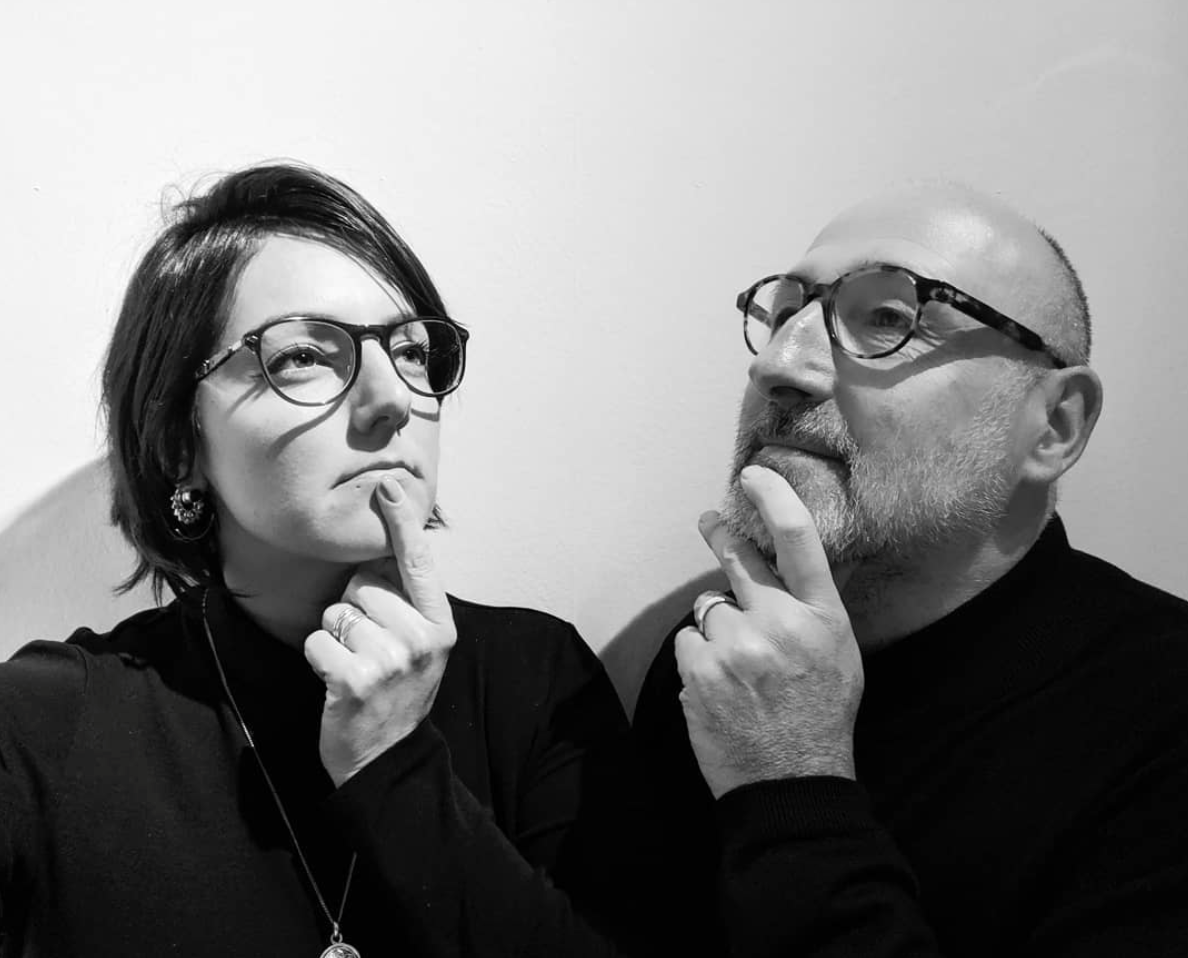 Mick Timpson BA (hons) MArch (dist) SYT
architect | author | teacher | mentor | artist | CEO and founder of beanddo & The YogaLife Project
Mick is an international senior meditation teacher, speaker and author. After 30 years practicing as a successful, award winning architect helping others to transform their external world Mick has now turned his expertise and creativity to help empower others to transform their internal world. Mick is the founder and CEO of beanddo.
Mick is warm, funny and engaging with a wealth of life experiences and wisdom to share. His methods and teachings are gaining traction locally in the UK. While beanddo is at the forefront of new 21st century wellbeing and empowerment techniques taking place in the UK with regards to meditation and wellbeing at work.
Briony Gunson MSc BSc
Mindset Coach | Modern Meditation Trainer | Business Director beanddoTM
Briony is a Modern Meditation, wellbeing consultant and Business Director for beanddo. She has a background in digital marketing and works closely with Mick as a trainer to design and deliver our beanddo programmes. Briony is also a qualified public speaker and gives talks all across the UK on creativity, productivity and mental health in the workplace, as well as running workshops and retreats. She also works internationally, leading people and businesses, through a success programme based around the science and psychology of mindset and self-knowledge. As another string to her bow, Briony is also currently in-training to be a breathwork practitioner, to support her client's in deeper meditation practice and trauma release.
Frequently Asked Questions
When does the course start and finish?
The course starts Monday 30 March 2020 9.00am (London)
How long do I have access to the course?
It's a Live online set of sessions. A recording of each session will be available on the relevant page afterwards.